In case you forgot where Kelly Clarkson is from, her dress at the 2023 NFL Honors awards ceremony will clear up any confusion.
At the Feb. 9 event, the Texas native wore her own personalized Cowboys ballgown that featured the names of several players from the team.
The top of her outfit was a bejeweled No. 88 jersey, complete with shoulder pads, that complemented her poofy skirt, which was covered in names of the team's stars.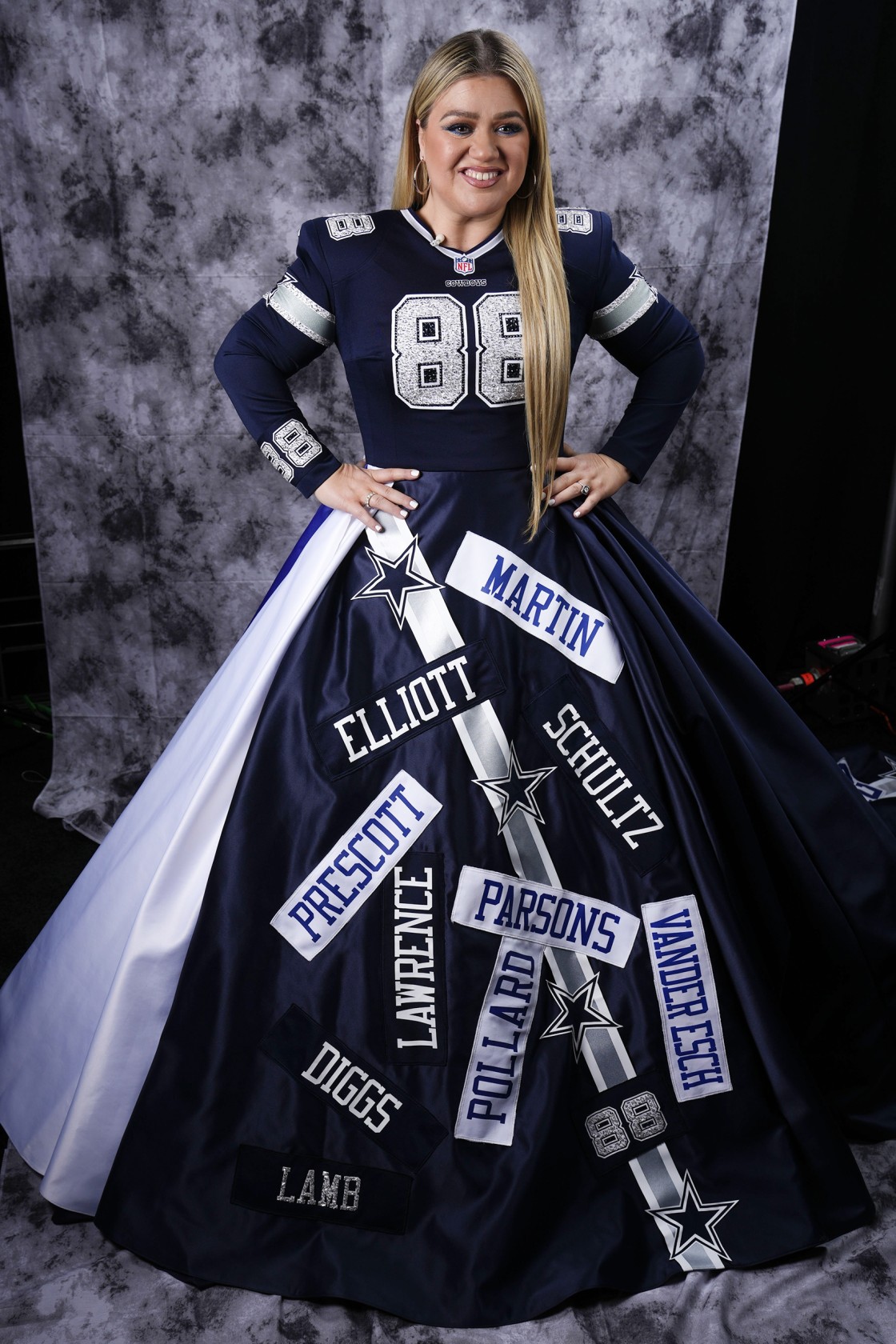 Clarkson's dress was one of two stylish looks that she wore that night. The Texas native arrived on the red carpet in a velour Adidas x Gucci gown that came equipped with a turtleneck and a long train.
In an interview, Clarkson said that although her arrival outfit looked very "cool," she could barely move in it.
"If you want me to high-five you right now, I would epically fail," she said with a laugh to the reporter.
While they may not have been the most comfortable looks, fans on Instagram loved both of her outfits.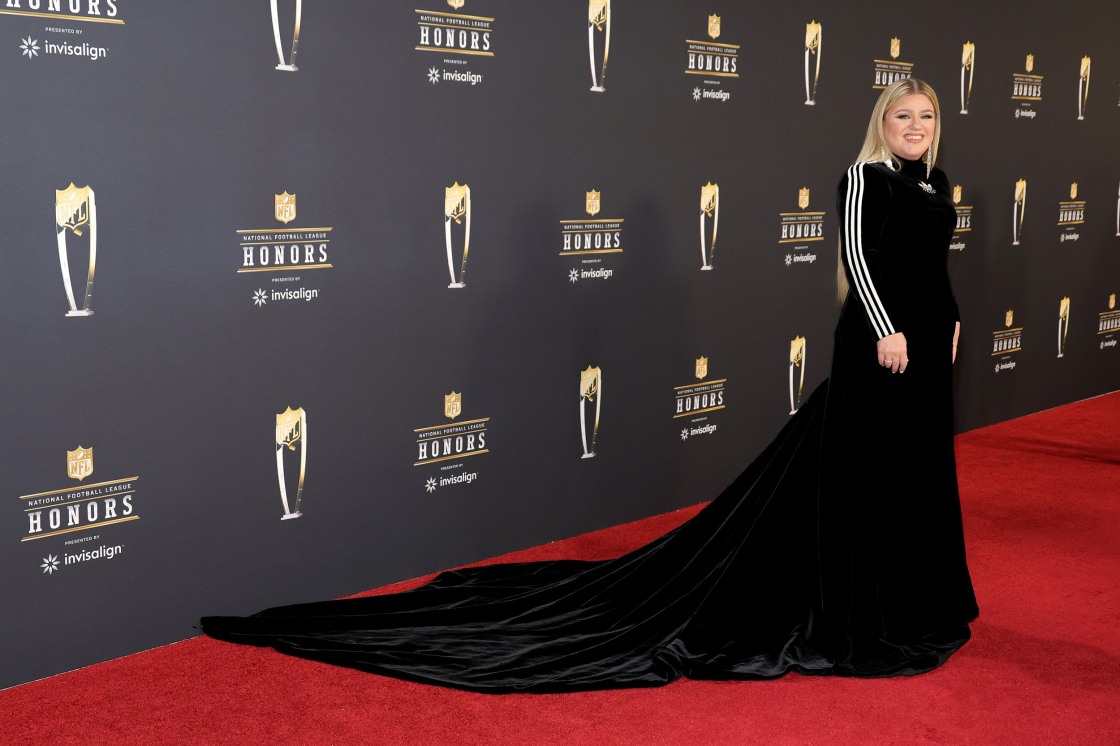 For her Gucci look, someone said, "Lookin great…Kudos to your stylist 👏👏👏 Please tell your team to put this look on you more 😍."
In response to her Cowboys dress, someone else commented, "Absolutely loved her custom gown salute to the Dallas Cowboys."
And a third added, "I'm not a Cowboy fan but this is an awesome dress!"
Clarkson is the first woman to host the NFL Honors awards ceremony, and she told a reporter on the red carpet what that meant to her.
"It's a really cool thing," she said. "It's a lot of weight to carry because I know there are a lot of females in this whole industry in general, like, you know, I was like, 'Man, I want them all to be standing with me,' but I'm going to stand for them and I hope everybody has a good time tonight. I'm very proud to be the host tonight."
During the ceremony, Clarkson also gave a shoutout to the many women who have changed the sport.
"I just want to shout out some of the amazing women shaping the NFL, the sportscasters, y'all give it up, the officials, the coaches, the executives … and of course the woman who has single-handedly made this Super Bowl even possible, Donna Kelce and her ovaries!" she said as a reference to the first mom to have two sons square off in the Super Bowl. And don't worry, Kelce is prepared with a special game-day outfit of her own.